LLM Course Leader Laura Panadès represented TBLS at the 'Life After LLB' careers event in the University of the West Indies, in Jamaica.
The goal of the event was to advise students about top of the range study options in the Caribbean after the LLB. The event is catered to last year students.
TBLS' own LLM in International Finance featured highly in the event. This Master of Laws is taught in Cayman and run in partnership with the University of Liverpool.
Miss Panades discussed the LLM degree, the different study options and the strengths of the current TBLS community.
Prospective students showed great interest in the wide range of professional opportunities that can open up for successful LLM graduates.
The Mona Law Society organised the event, led by Monique Jackson, the third-year Law Student representative.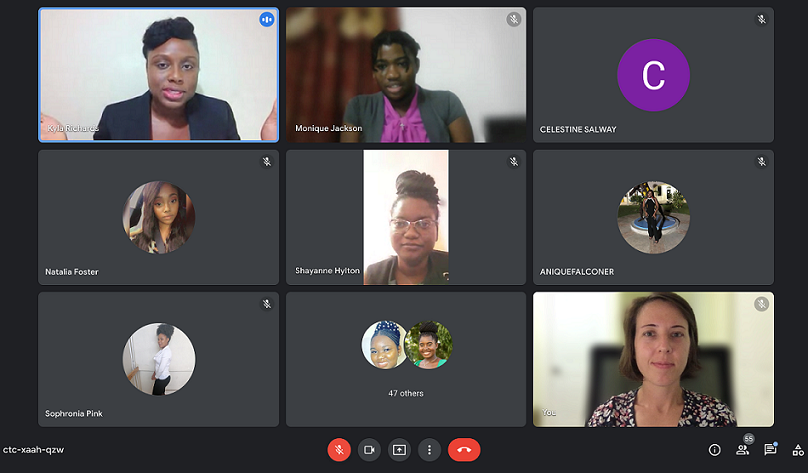 Miss Panades' participation took place online only via Google Meets, in compliance with current Government regulations.
FURTHER PRESS INFORMATION AVAILABLE FROM
Laura Panades
Laura.Panades@gov.ky
Phone: 945-0077 (ext. 229)